How can I decorate my kitchen?
Decorating a kitchen doesn't have to be an expensive or time-consuming task. There are plenty of affordable and creative kitchen decoration items that can make a big difference to the general look and feel of the room. Here, we have listed some of the best kitchen decoration items for your home. From small decorative accents to larger items, you'll find plenty of ideas to get your creative juices flowing. Also, many affordable kitchen decoration items can make your kitchen stand out and give it a unique style. 
see also: Knife design ideas to complete your set of knives
What are some kitchen decoration ideas?
Kitchen island
If you have a kitchen that is huge, try incorporating a kitchen island.
Minimalist design
Opt for a design that shows sharp lines, neutral colours and a cleaner kitchen.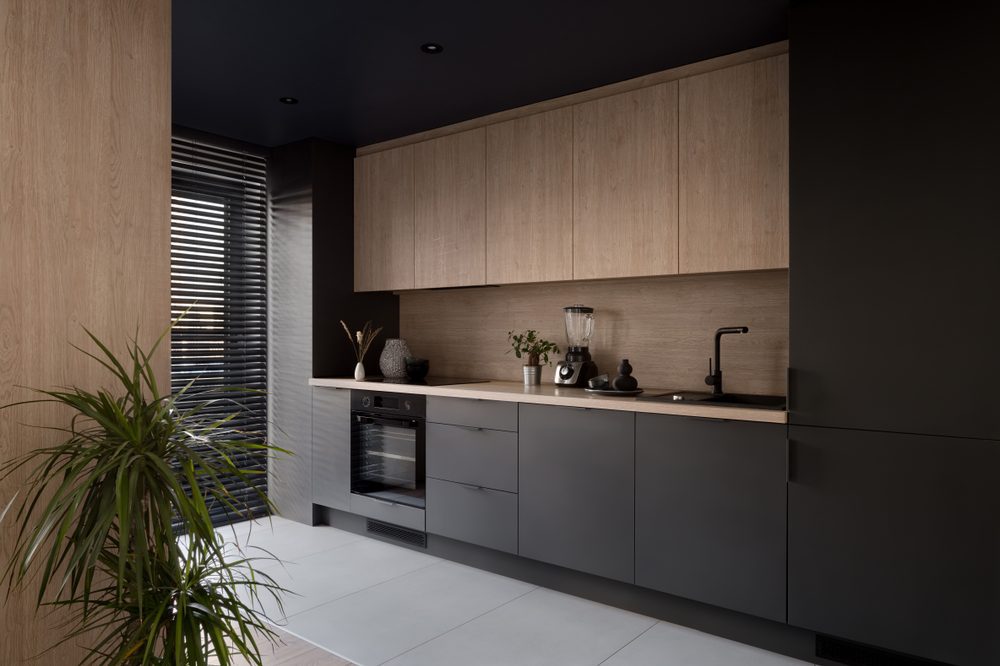 Mix materials
Use a combination of the different materials like wood, metal and glass etc. to give your kitchen a very nice look.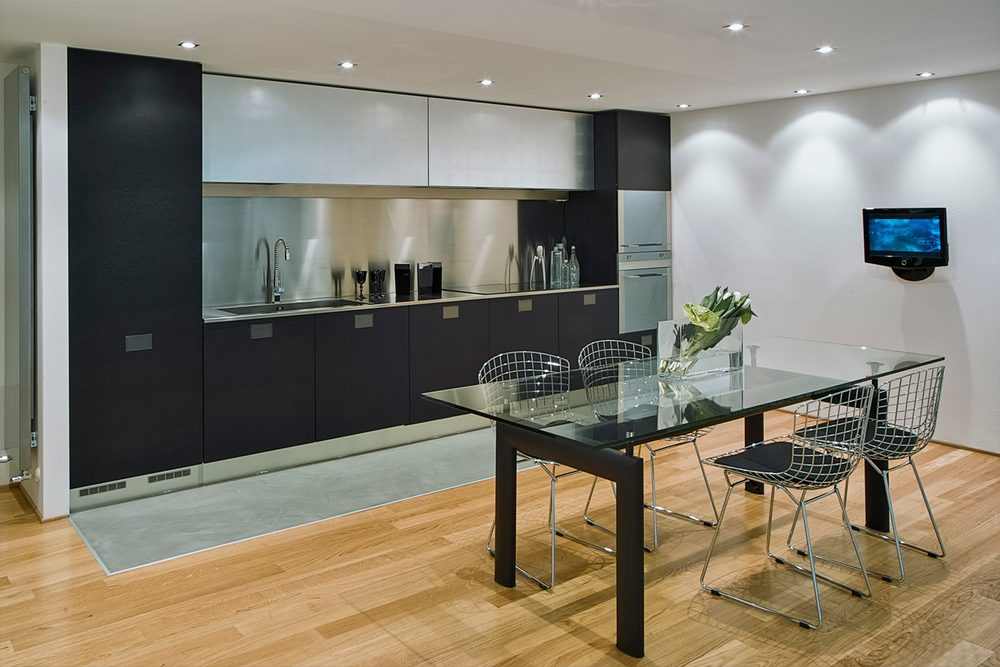 Organised pantry
Neatly arrange the labeled containers that store your daily pulses and other ingredients used in kitchen.
7 best kitchen decoration items
When it comes to kitchen decoration, it's important to think about how you want the space to feel. Some may want a modern, sleek look, while others may want something more homey and cosy. Whatever your style may be, there are some great kitchen decoration items out there that can help you create the perfect space. Here are some of the best kitchen decoration items to consider.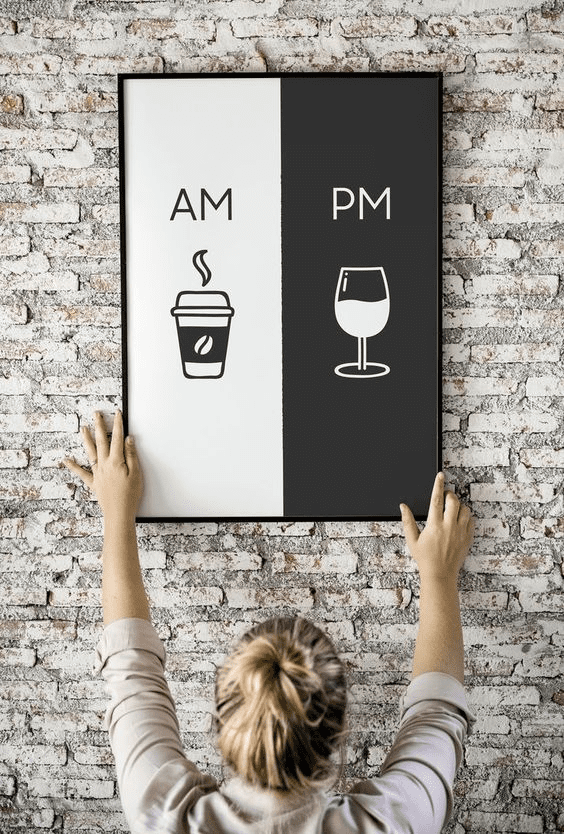 Source: Pinterest 
Wall art is one of the most popular kitchen decoration items and can completely transform the look of your kitchen. There are various options to choose from, like framed prints, canvas art, murals, metal art, and more. Whether you're looking for something bold and colourful or something more subtle and neutral, there is something for everyone.
See also: White kitchen design ideas for a modern look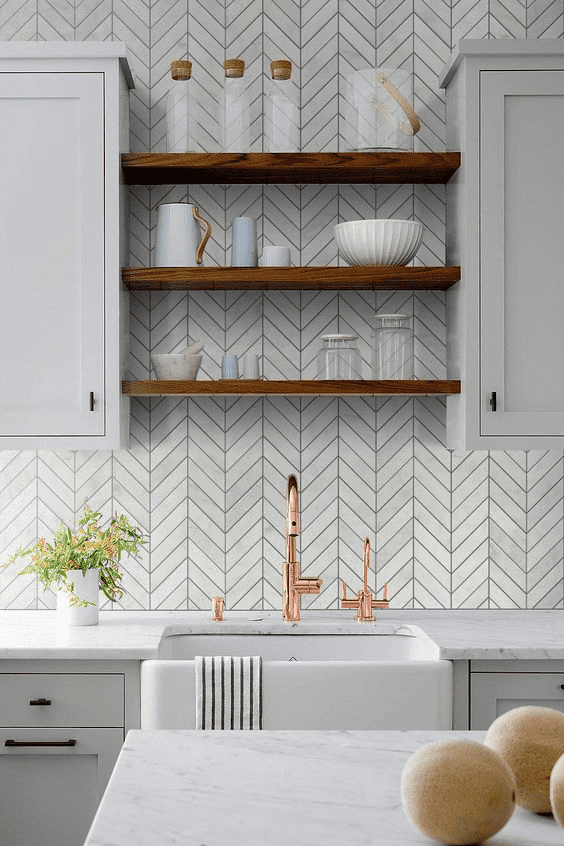 Source: Pinterest 
A backsplash is another great way to add colour and texture to your kitchen. The options are endless, from vibrant tile designs to classic subway tile patterns. Plus, a backsplash will protect your walls from any splashes or spills.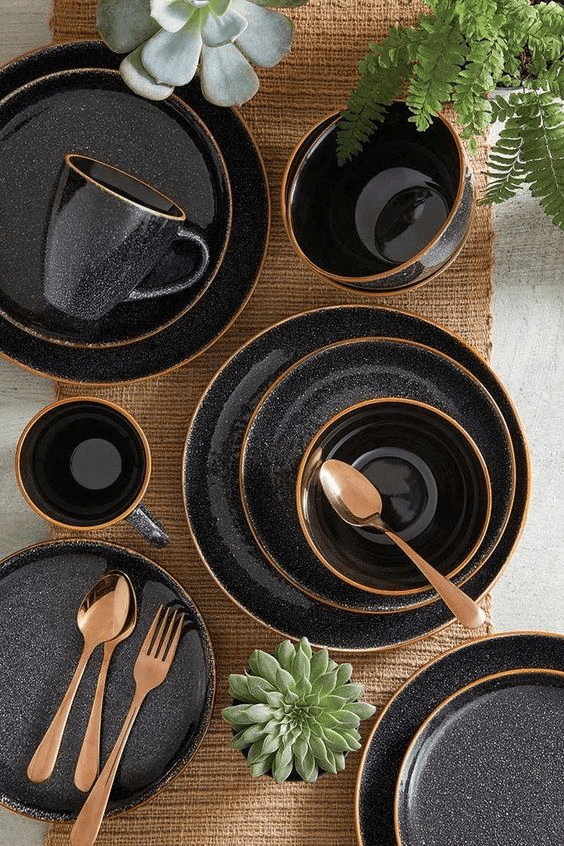 Source: Pinterest 
If you're looking to add a bit of personality to your kitchen, consider upgrading your tableware. With modern designs, fun patterns, and unique colours. Tableware is an easy and affordable way to elevate your kitchen decor instantly.
Source: Pinterest 
Adding some greenery to your kitchen is not only aesthetically pleasing but also beneficial for your health and well-being. Not only do plants help purify the air, but they can also help make the space more inviting and comfortable. Plus, they're easy to care for, and since they come in all shapes and sizes, you can find the perfect plants for your kitchen. Another great way to upgrade your kitchen decor is with a nice rug.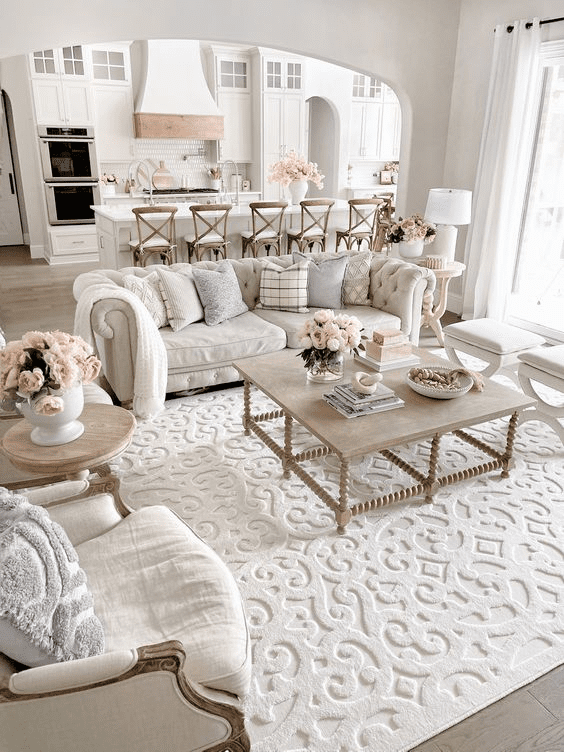 Source: Pinterest 
Area rugs can warm up a room, making it feel more inviting and comfy. Choose something with a simple design, or go with something bolder and more colourful. Either way, it'll be sure to give your kitchen an upgrade.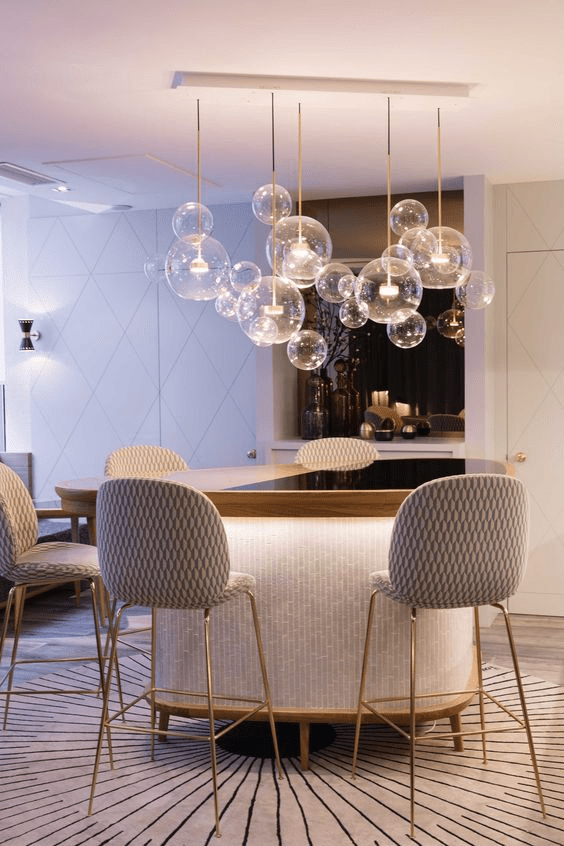 Source: Pinterest 
Lighting fixtures are another great way to add character to your kitchen space. From pendant lights to under-cabinet lighting, this small detail can have a big impact on the overall aesthetic. 
Source: Pinterest 
Finally, decorative accessories like storage jars, cutting boards, fruit baskets, and even cookbooks can give the room a nice finishing touch. So don't forget these small details when decorating your kitchen; they can take the room to the next level.
FAQs
What are the benefits of decorating your kitchen?
This is the heart of the home where friends and family gather to make memories that will last a lifetime, thanks to the kitchen decors. Using kitchen decor, you can convey a message to your loved ones and make them smile with delicious food.
What are the most attractive ways to decorate your kitchen walls?
Many homeowners use wall hangings along with framed art in their kitchens. You can also decorate kitchen walls with shelves, old utensils, and tapestries. And cookware painted in bold colours, among other options.
Got any questions or point of view on our article? We would love to hear from you.
Write to our Editor-in-Chief Jhumur Ghosh at 
jhumur.ghosh1@housing.com